Homeless Jesus Model Receives Pope's Blessing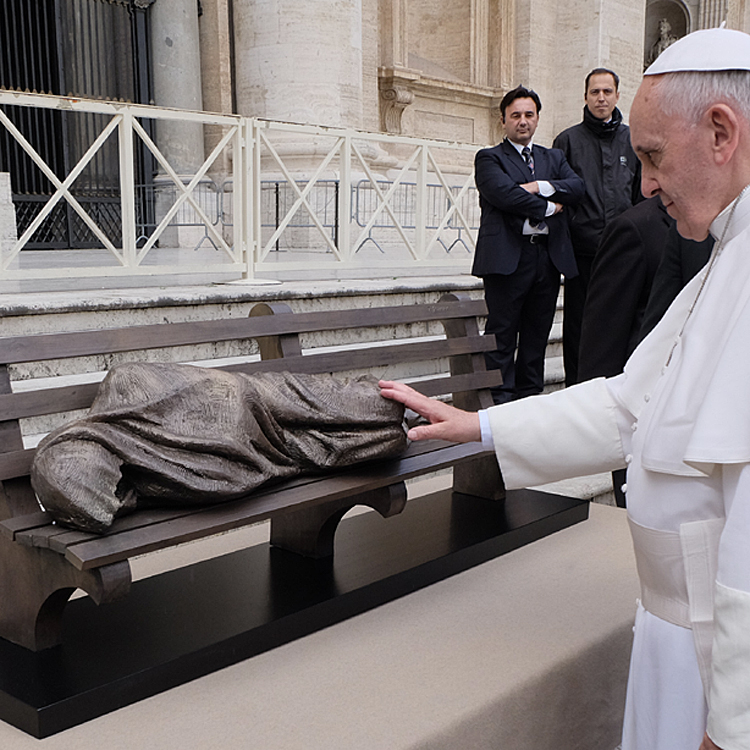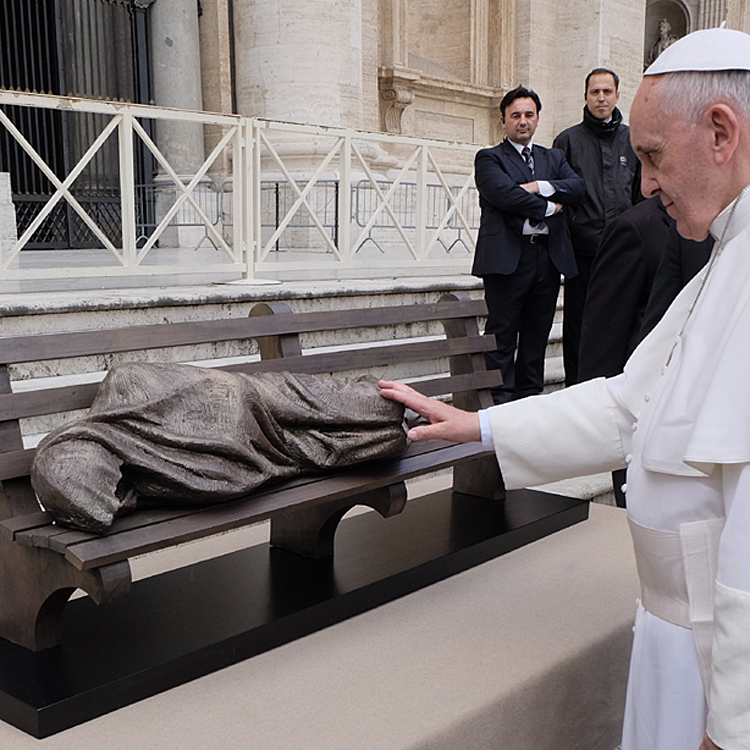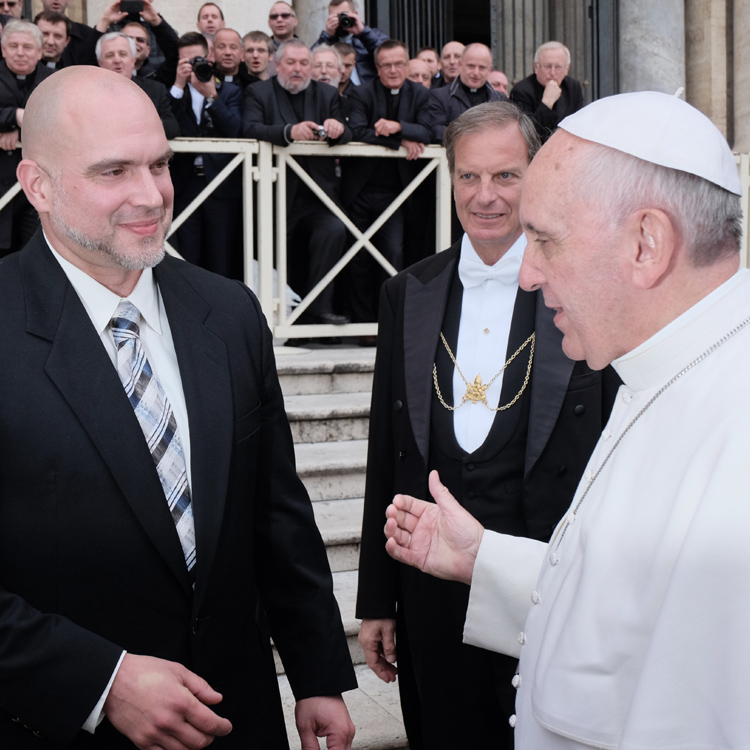 Vatican City, Papal Charities Building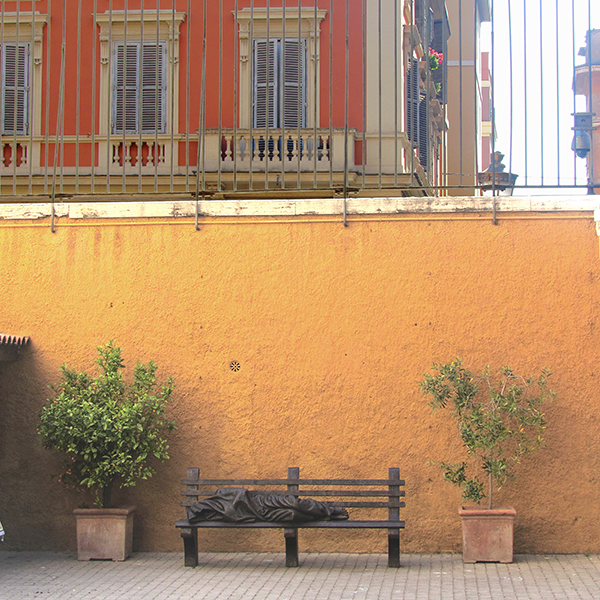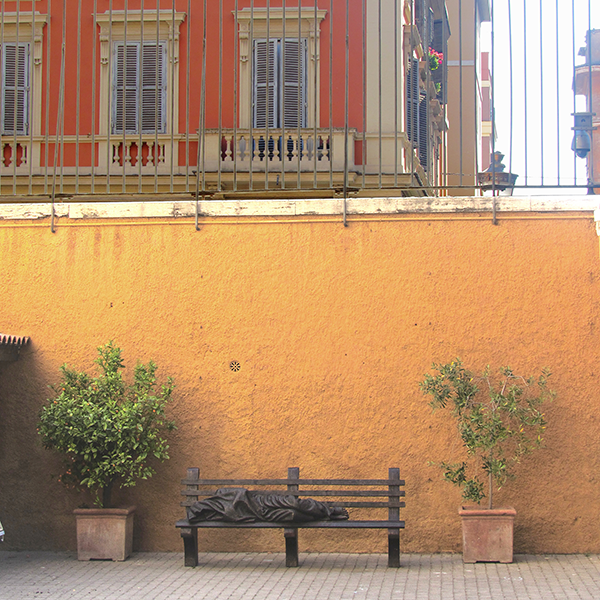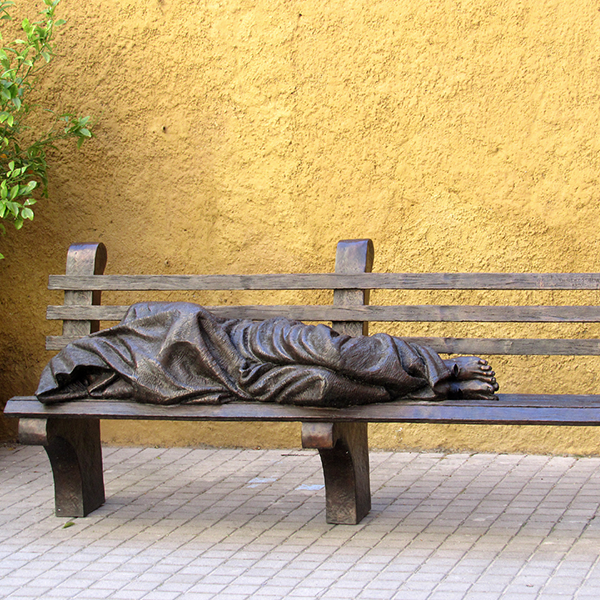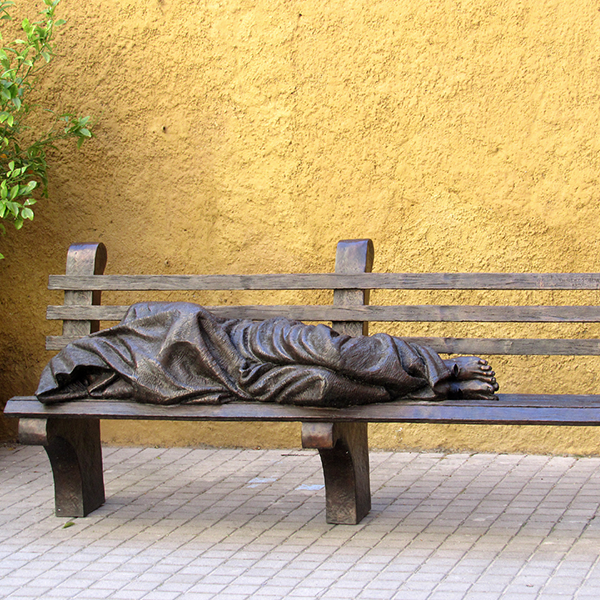 Dublin, Ireland, Christ Church Cathedral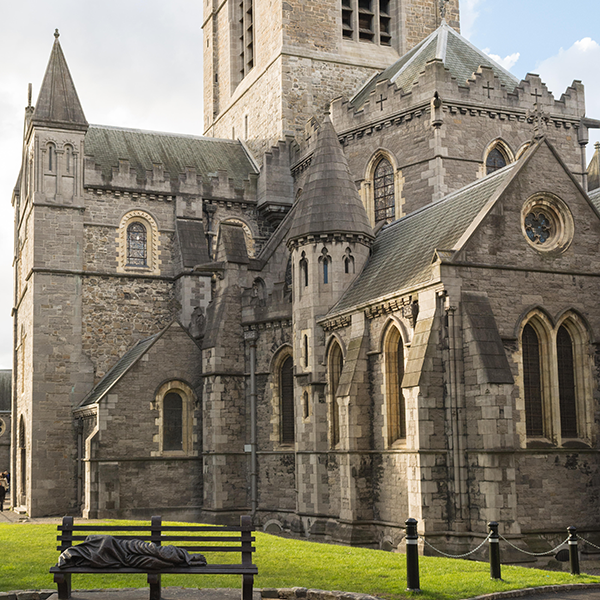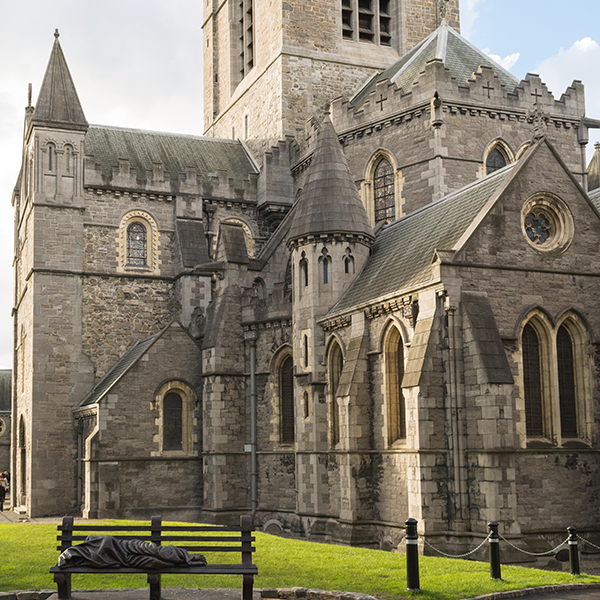 Washington D.C Catholic Charities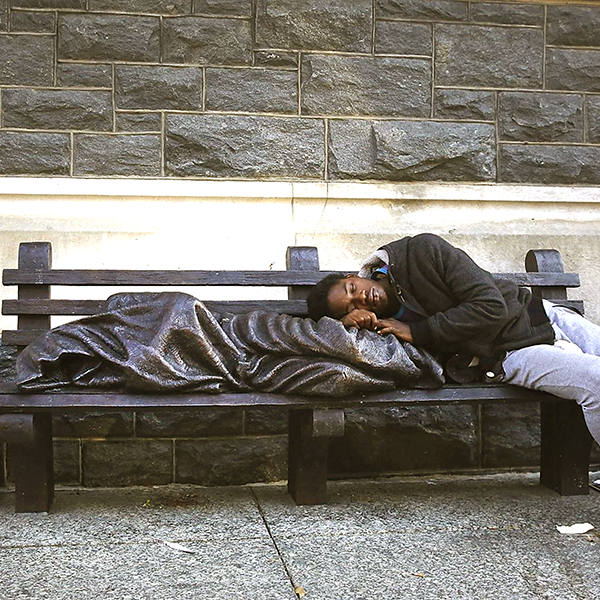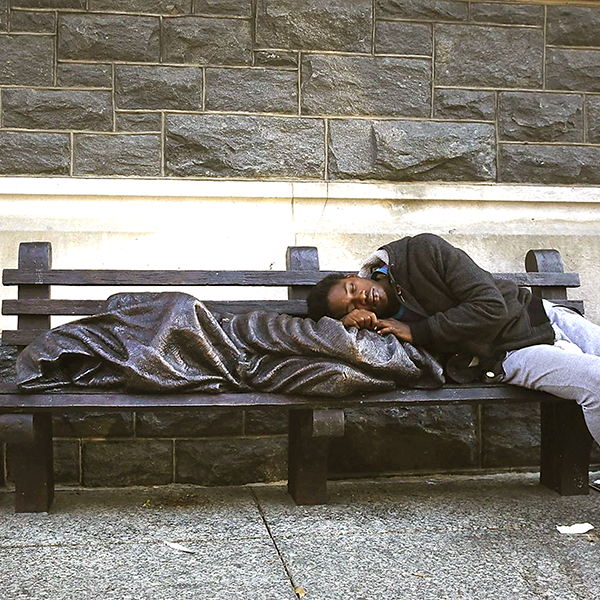 To date the Homeless Jesus sculpture has found homes in more than 50 cities worldwide including:
Madrid, Spain. Almundena Cathedral (News)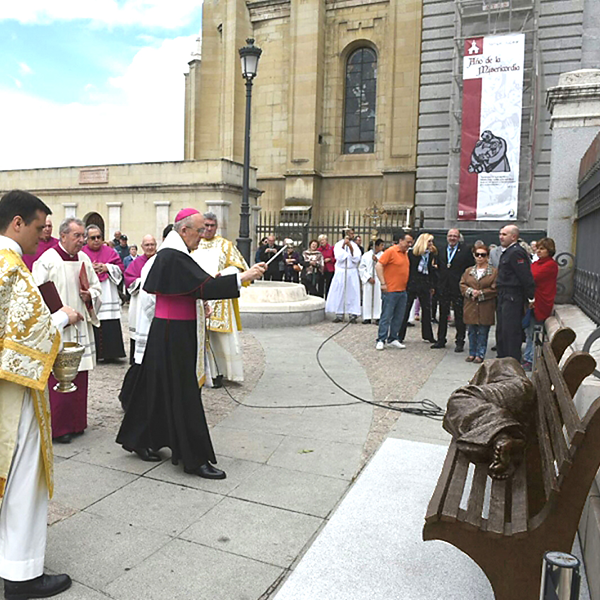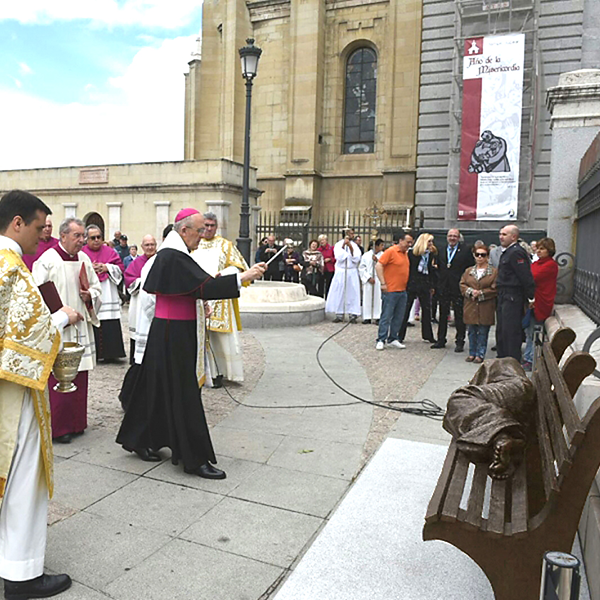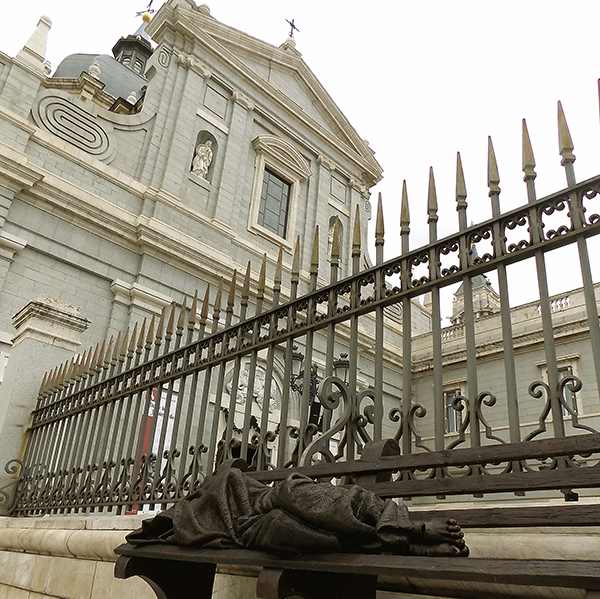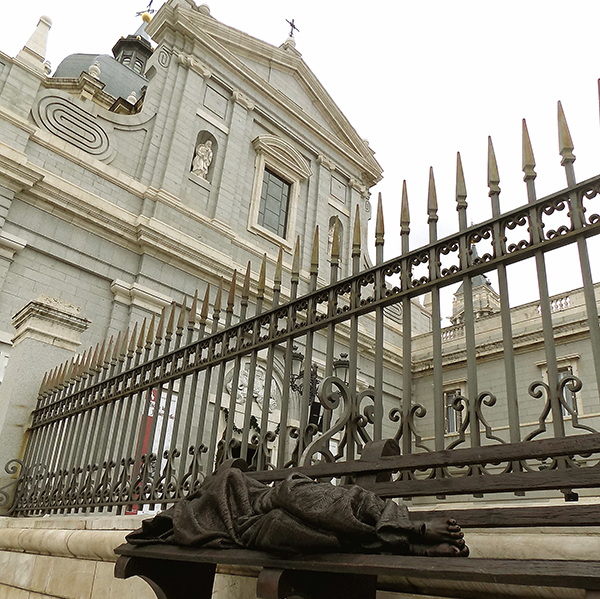 The "Homeless Jesus" sculpture is a visual representation of Matthew 25. The sculpture suggests that Christ is with the most marginalized in our society. The Christ figure is shrouded in a blanket with His face covered with the only indication that the figure is Jesus being the visible wounds on the feet. The life-size version of the work provides enough room for someone to sit on the bench and is cast in bronze metal measuring 36"H x 84"L x 24"D.
---
---